They say that 30 is the new 20. Well then it was my new 20th birthday last month, I'm usually not big on celebrating birthdays, but this year I turned new 20.
Firstly, look at what I got from the husband!!!
Drum roll...
Of course it had to be something from CHANEL ;D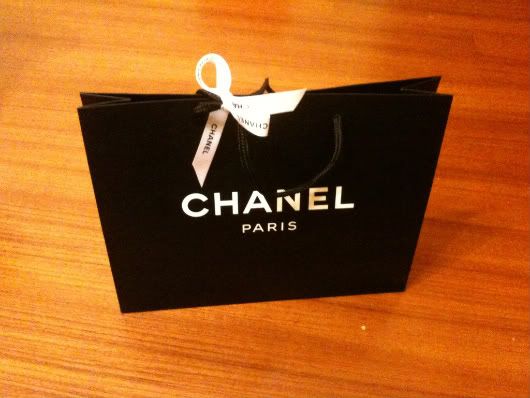 Actually I already knew what I was getting for my new 20th birthday present, cause we asked a friend to purchase this for me while they were in UK, which was much cheaper than buying it from Australia. Seriously, after this one I am done with Chanel, their price are getting ridiculous.
The classic flap, in the jumbo size and caviar leather.
Birthday lunch. Yum cha at Bodhi on the Park. I liked the outdoor seating, but the food was so bland, and they charged us $12 for a small pot of jasmine tea, we didn't even have refill.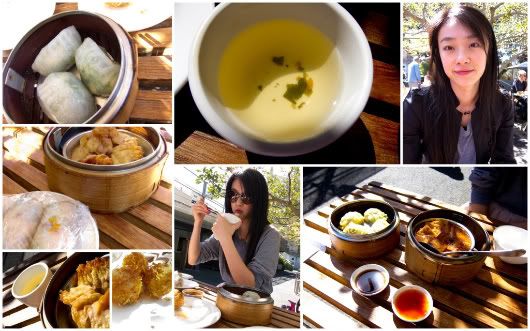 Kevin booked the Shangri La, we stayed at one of the horizon club rooms on level 32. He spoils me.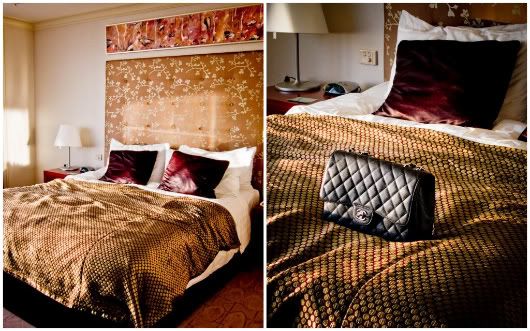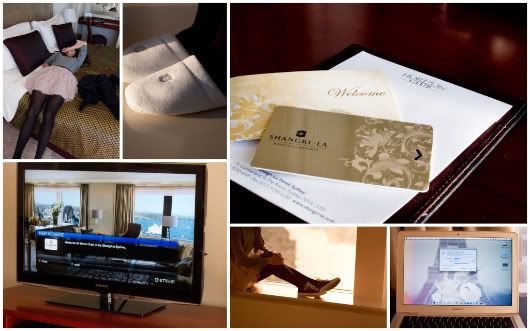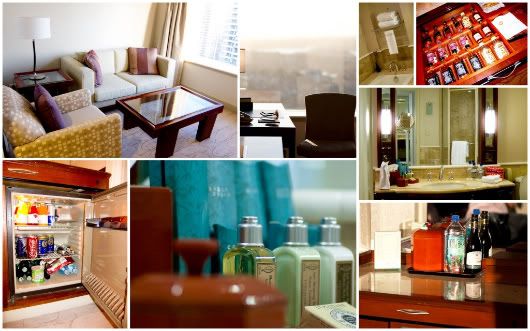 Afternoon tea at the Guylian cafe at The Rocks. I had a macchiato and waffles with ice cream. The waffle was light and crunchy, topped with ice cream and chocolates. I must say that I prefer Max Brenner waffles.
Took a stroll at The Rocks and Circular Quay, like a tourist.
♥
AA top
♥
Forever New skirt
♥
Converse
♥
Chanel bag and sunnies
♥
Collage of me me and me. After all, it's my birthday. I'm allow to be vain.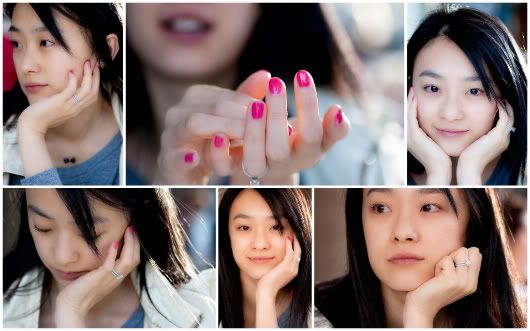 Went back to the hotel, and ordered some room service. I love room service! because 1) someone brings the food to you, 2) eat it in bed while watching dvds, and 3) for someone like me who can be a bit of a clean freak at times, I do not have to worry about washing the bedsheets.
I even brought a Saturday Lotto, the draw was on my birthday, but did not even come close to wining anything. Doesn't the NSW Lottery know it's my birthday?!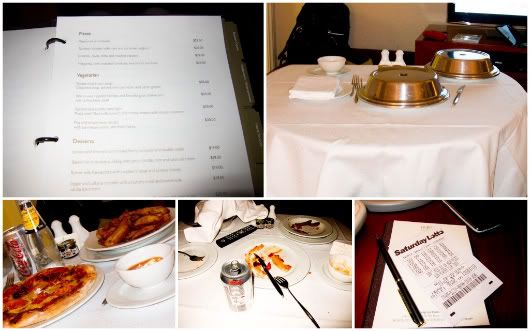 The next day...
Harbour view from our room. There was people running the marathon early in the morning on the harbour bridge. Such health conscious bunch, it made us feel guilty about our own laziness for approx. 3 seconds...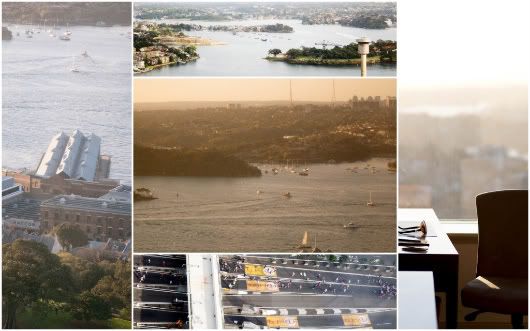 ...and then went down stairs to have buffet breakfast.
Random shots of the day.
And, Betty came! my twin. Born on the exact same day as me. She and her hubby came to Sydney for her new 20th birthday from New Zealand, but only for the weekend. We took her to Max Brenner, and because I was not completely satisfied with the waffle from Guylian, I had to have more from Max. After the waffle with strawberries, some chocolate fondue and a mocha I was finally content and satisfied. Yummy!
btw Betty, thank you for the pictures below, I stole them off your facebook.
Other special birthday treats from people, good people.
Clockwise, starting from top left:
1. Black sesame and caramel macaroon, and chocolate brownies, from colleagues.
2. Chocolate coated strawberries dressed in tuxedo - made especially for me from my dear friend Carol. This woman is busy, she runs a full time business and is a mother of a 10 month old. Thank you for making the effort.
3. Digital photo album from Carol
4. Evening clutch from Betty.
5. Melting Moments! made for me by my work wife, Penny. Cause I am special. I love her melting moments. She makes all kinds of cakes with gorgeous decorations and cause they are that good I keep telling her to open her own cake shop.
6. Pressies (before I undressed them)
7. Cupcakes! from the surprise birthday dinner.
Special thanks to Celina, for organising a lovely surprise birthday dinner for me. I am so touched. Very happy you guys all had vegetarian dinner that night in my honour. Yay!
Oh and Dennis ate ice cream with chopsticks.