Like every other women, I love checking out what others carry in their bag.
Here's what I carry everyday.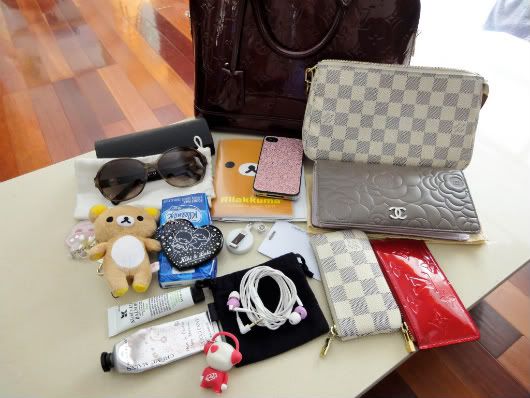 ♥Prada glasses
♥Chanel sunnies
♥Chanel wallet
♥LV cleaning cloth
♥iPhone 4 - with $2 cheapo pink glitter case. I love this case.
♥Rilakkuma planner - also had a matching Rilakkuma pen, but I lost it.
♥Kiehl's lip balm (pear flavoured)- THE BEST
♥L'Occitane cherry blossom hand cream
♥Work pass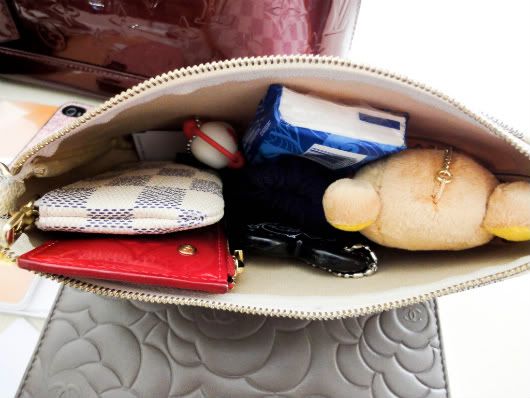 I always carry a pochette inside all my bags as it helps to organise my stuff.
Inside the pochette.
♥Sony earphone - hate those iPhone earphones. It hurts!
♥Rilakkuma key/bag charm
♥USB stick man - carries all my music
♥Damier Azur cles - holds keys, hair band, and pain killers
♥Vernis Pomme cles- holds religious wrist band, loose pearls received from buddhist teaching.
♥Tissues
♥Twin Star mirro