OK, I've totally neglected my blog! Whats my excuse this time? well, I won't bother making one.
Anyway, as mentioned in the previous post (hey picking up from where I left off 10 months ago is easier than expected), Kevin and I went to Singapore, to attend friends wedding and to visit Kevin's cousins. This is our second time there, our first trip to Singapore was in 2004.
I won't go into too much details of the trip, I'm actually at work now. Suppose to be doing my half yearly performance review and write about how good I've been. Why do it today when you can put it off till tomorrow. Shhh :)

Singapore by night...
Singapore by day... this is the actual view of Kevin's cousin's place
We did all the tourist stuff. Sentosa, Night Safari, Singapore Zoo, lots of eating and shopping and more eating, and some more shopping.
Kevin's cousin Betty and I have the exact same birthday, same year as well!! I found my twin! except that shes much more friendly and more outgoing than I am.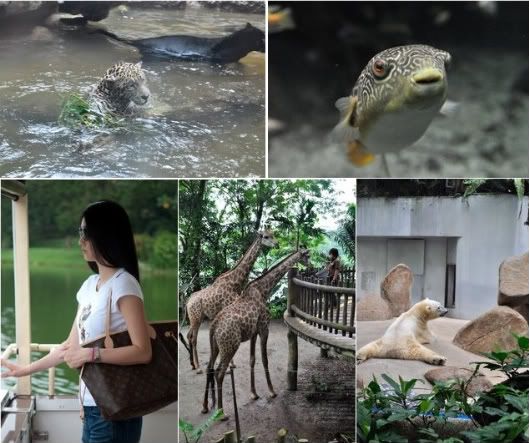 Our friend's wedding
I love what the hair dresser did with my hair! I look feminine and mature. Ha.
The MC, also the groom's sister in law, had a vintage Chanel.
That marks the end of our trip.