Spent Sunday at Nan Tien Temple, also known as "South Paradise". I love going there as it's usually a nice drive up south from Sydney, the temple is relaxing and has goregous scenery no matter what season. The temple offers pure vegetarain food. Being a vegetarain, I can be greedy and order anything I like from the menu without asking the waiter if there are any meat or seafood. So, I make sure I leave with my gut hanging out.

Being in a playful state...
...saving my Chanel PST. It's me vs the monk!
Hah! I won, PST safe and sound
♥Country Road Cardi & Tee♥Zara Jeans♥Grace Gift Flats♥Chanel Bag ♥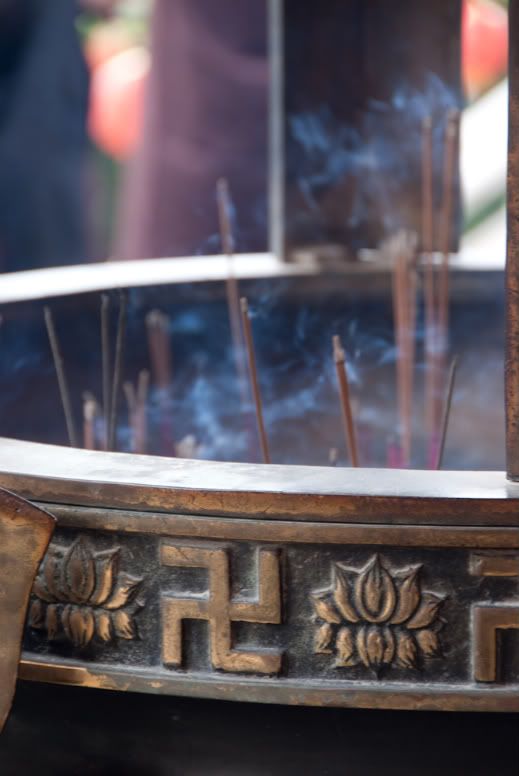 mmm...love the smell of burning incense